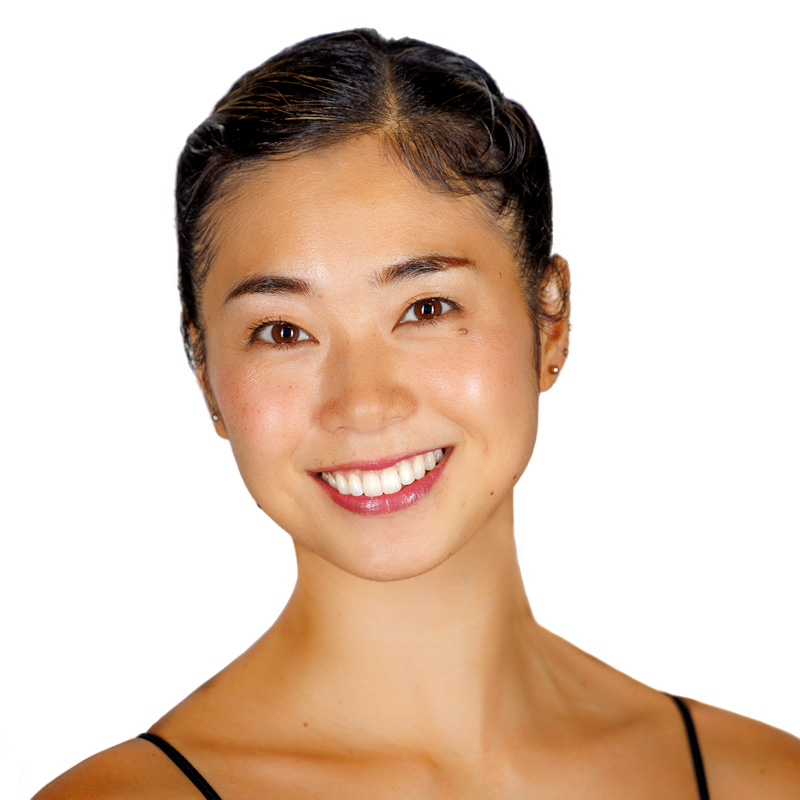 Company
Tamako Miyazaki of Tokyo, Japan, is in her 10th season with The Washington Ballet after dancing with Columbia Classical Ballet. Prior to that, Miyazaki was a member of The Washington Ballet Studio Company for two seasons. She has studied at Kaneta Kono Ballet Academy, Michiko Aoyama Ballet Studio, and the Reiko Otsuka Ballet Studio and studied on full scholarship for two years at La Scala Ballet School in Milan, Italy.
Miyazaki has performed principal and soloist roles in works by leading choreographers such as Sir Frederick Ashton, George Balanchine, Mikhail Fokine, Jerome Robbin, William Forsyth, Jiri Kylian, John Cranko, Hans van Manen, Twyla Tharp, Mark Morris, Paul Taylor, Merce Cunningham, Septime Webre, Christopher Wheeldon, Alexis Ratmansky, Christopher Bruce, Stanton Welch, Edward Liang, Trey McIntyre, Jessica Lang, Marcelo Gomez, Clifton Brown, Silas Farley and Dana Genshaft. She was also invited as a guest artist to perform such as the Japan Ballet Association, International Ballet Festival in Miami, Associazione Culturale Artedanza Rossana in Italy, All Stars of Dance gala in Orlando, The Dream Celebration dance gala co-produced by Rasta Thomas, the International Ballet Gala in homage to Alicia Alonso in Johannesburg and Chicago Dance Festival. Miyazaki was featured in a web commercial by the Japanese telecom company KDDI in 2014.
Miyazaki's many awards include: Silver medal at USA International Competition Jackson, Mississippi in 2014, first place in the Youth America Grand Prix finals in 2002, second place in the All Japan Ballet Union Competition and many more. Miyazaki has earned full scholarships to many recognized programs, including National Ballet of Canada, Briansky Saratoga Ballet and The Washington Ballet.
Ms. Miyazaki's performances with The Washington Ballet are sponsored by Judith Alison Lee.
Learn more about Tamako!
Who inspired you to dance?
Myself
What activities or hobbies do you do outside of dancing?
Knitting, rapping
---
Photo by XMB Photography.