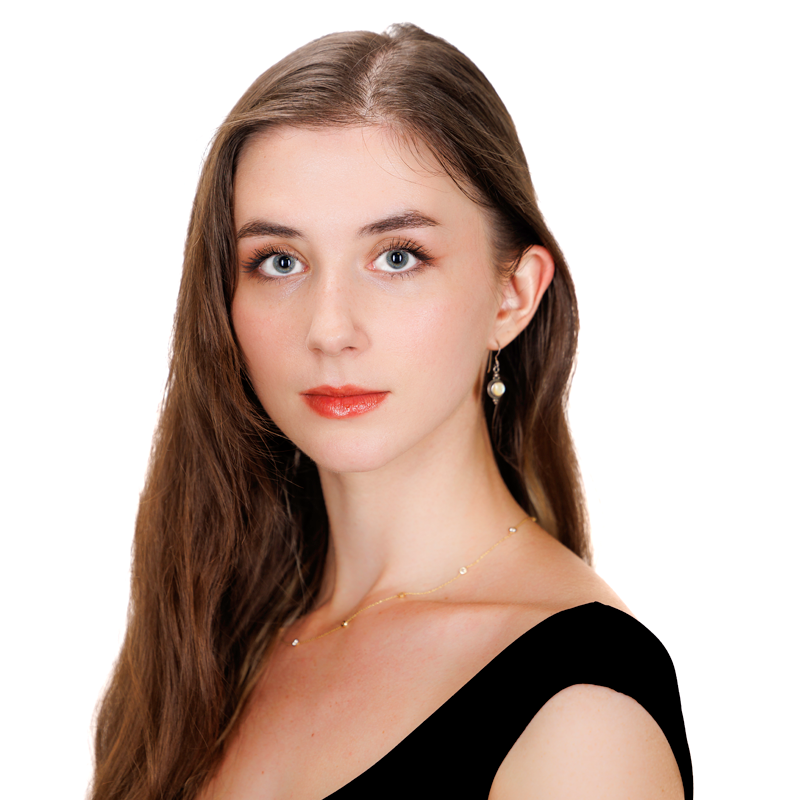 Studio Company Dancer
Michaele Skye Glouchkova (Misha) began dancing at age 3 and began her classical ballet training in 2005. She studied under Melanie Kregel, Artistic Director of Metamorphosis Dance Company, and her mother, Melissa Glouchkova in Round Rock, Texas.  As a Senior Company member of Metamorphosis Dance Company (then known as AMDE), Misha has enjoyed dancing in featured roles such as Clara, Snow Queen, and Sugar Plum Fairy in The Nutcracker, Queen of Hearts in Wonderland, Stepsister in Cinderella, Pas de Trois, Petite Cygnes and Swan Corps in Swan Lake, and Aurora in The Sleeping Beauty. She also guested with Corpus Christi Concert Ballet as the lead in their performance of The Red Shoes. In her senior year, she moved to Pittsburgh, PA to dance in Pittsburgh Ballet's High School Full-Time Program, and in the following year was accepted as a Trainee for The Washington Ballet. Here, she performed roles such as Spanish, Snow Corps and Flower Corps in Septime Webre's The Nutcracker, as Nymph, Garland Dancer, and Mazurka in Julie Kent's, The Sleeping Beauty, as Swan Corps and Mazurka, in Swan Lake, and as Villager and Willis, in Giselle. Within The Washington School of Ballet, under the incredible teaching of Xiomara Reyes and Rinat Imaev, she has performed many prominent roles, some favorites including Diana from Diana and Acteon, as well as Principal Soloist in Gioconda, Satanella, and Ruslan and Lyudmilla. This past year she was also given a chance to be a part of MAGNIFICA, an original Mimmo Miccolis work produced for the Italian Embassy and performed in the Italian Ambassadress's residence.
---
Photo by XMB photography.