NEXTsteps, featuring new ballets created just for The Washington Ballet by emerging and acclaimed choreographers, reflects the voices of our time. Championing the relevance and advancement of dance in the 21st century, NEXTsteps supports the evolution of ballet and the dancer, and celebrates the evolving beauty and resonating power of our art.
Stretching the boundaries of modern ballet, NEXTsteps continues with fresh works created by visionaries Dana Genshaft (TWB's Orpheus & Shadowlands) & Silas Farley (New York City Ballet) alongside The Washington Ballet's own Andile Ndlovu as he features a brand-new commissioned work following his highly lauded B1 ('Be One'), a celebration of human unity.
Save 15% by Becoming a TWB Subscriber!
Learn more about TWB's COVID-19 policies and procedures.
Julie Kent on 2022/23 NEXTsteps:
"This season's NEXTsteps program heralds the vigor and energy of the year ahead. Not only do we welcome the return of three brilliant choreographers in Silas Farley, Dana Genshaft, and Andile Ndlovu, we also introduce eight new dancers to our Studio Company! The continued evolution of the company is on full display, as artists, both new and seasoned, come together for a diverse and engaging program of new work."
View the Digital Program Below:
---
Meet the Choreographers!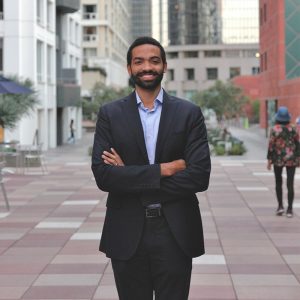 Silas Farley is the Dean of The Trudl Zipper Dance Institute at The Colburn School in Los Angeles, CA. He danced with New York City Ballet from 2012-2020. He has taught and choreographed for The School of American Ballet, The Peabody Conservatory, The Kennedy Center, Southern Methodist University, The Washington Ballet, New York City Ballet, American Ballet Theatre, and The Metropolitan Museum of Art. He was an inaugural Jerome Robbins Dance Division Research Fellow at The New York Public Library for the Performing Arts. He is writer and host of the NYCB podcast, Hear The Dance. He has written for Dance Magazine and Dance Index and lectured on ballet at The Museum of Modern Art. He serves as an Alumnus Trustee on the Board of Professional Children's School and on the Board of The George Balanchine Foundation.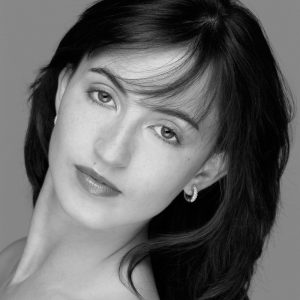 Dana Genshaft was born in Moscow and began her dance training at  the School of American Ballet, Kirov Academy of Ballet in Washington DC, and L'Ecole to Paris de Opera, before joining San Francisco Ballet in 2000. Dana was promoted to soloist in 2008, performing a wide variety of roles from Classical to Contemporary. Originating roles in works by Possokhov, Morris, McGregor,  Wheeldon, Liang, Thatcher, and Caniparoli among others.
In 2015, Dana joined the faculty of San Francisco Ballet School while  also pursuing a career as a freelance choreographer. In 2016 she was accepted to New York City Ballet's Choreographic Institute, followed by a commission with the American Ballet Theater Studio Company, as well as the San Francisco Ballet Trainee Program in  2017. Dana received her first professional company commission in 2018 with the Washington Ballet. Her work titled 'Shadow  Lands'nwas also presented at the Guggenheim's Works and Process and New York's Fall For Dance Festival. The same year,  Dana was the recipient of the Princess Grace Award for Choreography. Commissions for Cincinatti Ballet, Ballet Idaho, several for the San Francisco Ballet Trainees and SF based SFDanceworks followed.
Dana's second work for the Washington Ballet, 'Orpheus', was created during the pandemic year and is exclusively showcased on Marquee TV. Dana has enjoyed choreographing and directing dance films. Her film 'Portrait' was the official selection at SF Dance Film Festival, Paris Independent Film Festival, Montreal  Independent Film Festival, Prague International Indie Film Festival,  and Berlin International Art Film Festival. Notably, her choreography is also featured in George Harrison's official music video, 'What is  Life'.
In 2021, Dana accepted a position as Interim Artistic Director with SFDanceworks, a contemporary dance company based out of San Francisco. Post-pandemic, Dana continues to direct, teach and choreograph, with a return to the Washington Ballet for a third commision, as well  as an upcoming commission Ballet Met Columbus Ohio.
Andile Ndlovu of Johannesburg, South Africa, is in his tenth season with The Washington Ballet, after dancing one season with TWB's Studio Company. Ndlovu began his training in Latin American and ballroom dance at the age of ten. At 15, he began training in ballet under Martin Schöenberg, director of Ballet Theatre Afrikan. In 2007, Ndlovu performed with South African Ballet Theatre, performing the lead in Don Quixote and the Jester in Swan Lake, among other roles. He went on to dance with Cape Town City Ballet and tied for first place in the contemporary category of the 2008 South African International Ballet Competition. Ndlovu was part of the 15-year anniversary tour of Step Afrika! as a guest artist, performed his collaborative choreography solo with Gregory Vuyani Maqoma in Beyond Skin and was a part of the South African version of Queen with Mzansi Productions, choreographed by Debbie Rakusin and Timothy Le Roux. He choreographed Guardian of the Pool which was performed by The Washington Ballet Studio Company in 2012. He also danced Spartacus In South Africa the summer of 2015. He also was a nominee for best male performer of 2018 for the "Benois de la dance" held at the Bolshoi Theater in Moscow Russia. Andile has choreographed Something Human, Mvulu, and B1 for The Washington Ballet and he has choreographed Degree of Separation for Nashville Ballet.