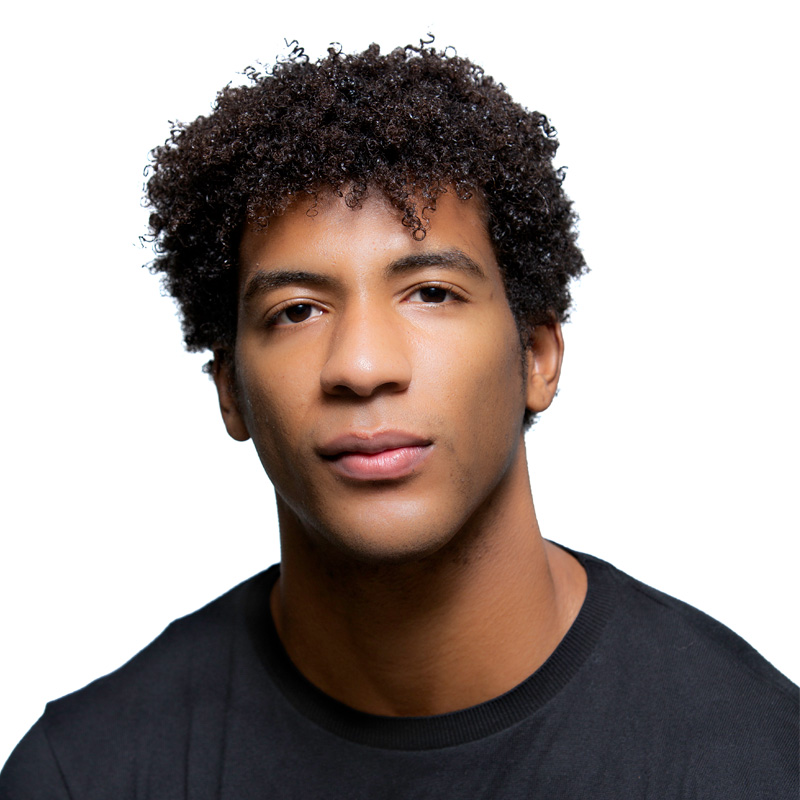 Company
Gian Carlo Perez, from Havana, Cuba, danced with the prestigious Ballet Nacional de Cuba, directed by Alicia Alonso. His dancing has brought him to Spain, Panama, Italy, the United States, and France. Perez participated in the Teaching Award, won by Cuba in Rome, Italy. While in Rome, Perez formed part of other repertoire performances such as Celestial by Annabelle Lopez Ochoa and Lumino by choreographer Peter Quans. He also worked with Viensay Valdes. In 2013, Perez toured to Spain to celebrate the Ballet Nacional de Cuba's 70th anniversary, and in 2014, was awarded under the first solo category after having played the role of Othello in prologue. He participated in a ballet series in Panama along with the country's first solo dancer Manuela Navarro. In June of 2014, Navarro and Perez performed together in the USA International Ballet Competition in Jackson, Mississippi. Perez participated in the Gala of the Stars of the 21st Century in France in September 2014. In 2017, Perez was awarded a Princess Grace Fellowship in Dance.
Gian Carlo is starting his seventh season with The Washington Ballet and has since performed in many of the leading roles.
Gian Carlo Perez is sponsored by Virginia McGehee Friend.
---
Photo by XMB Photography