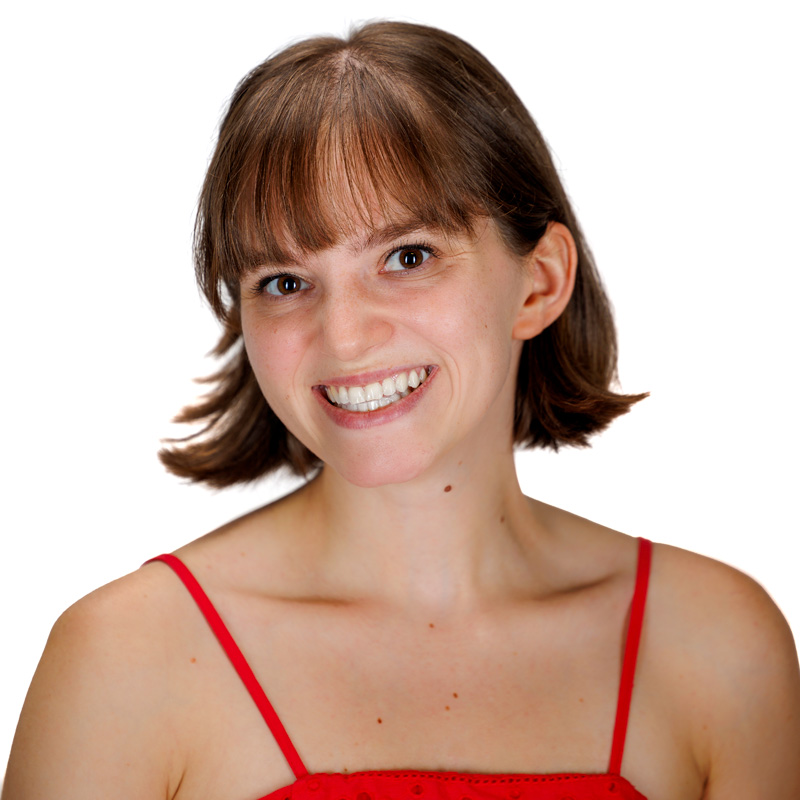 Marketing Manager
Staff, Marketing and Communications
Amber Lucia Chabus joined The Washington Ballet Marketing Team in November 2021. Prior to her current role, Amber worked as the Communications Manager at Dance Place in Brookland, D.C. and she has also worked administratively at the Clarice Smith Performing Arts Center, Jacob's Pillow Dance Festival, Callahan Consulting for the Arts, and The Yard. A Magna Cum Laude graduate from the University of Maryland, College Park, Amber received her degrees in Dance and Kinesiology in 2018.
Amber is also a practicing artist, dancer, and choreographer in the DC-metro area dance community. She is a company dancer with Heart Stück Bernie, ReVision Dance Company, and darlingdance, was part of the inaugural Performance-in-Progress cohort with DanceMetroDC, and has worked with CityDance DREAM and Orange Grove Dance.
While Amber is hard at work keeping up with The Washington Ballet's brand as the Marketing Manager, she also finds joy in keeping her personal brand consistent with cats, watermelon, and the color pink.
---
For TWB media inquiries, visit our Press Room.
Photo by XMB Photography.