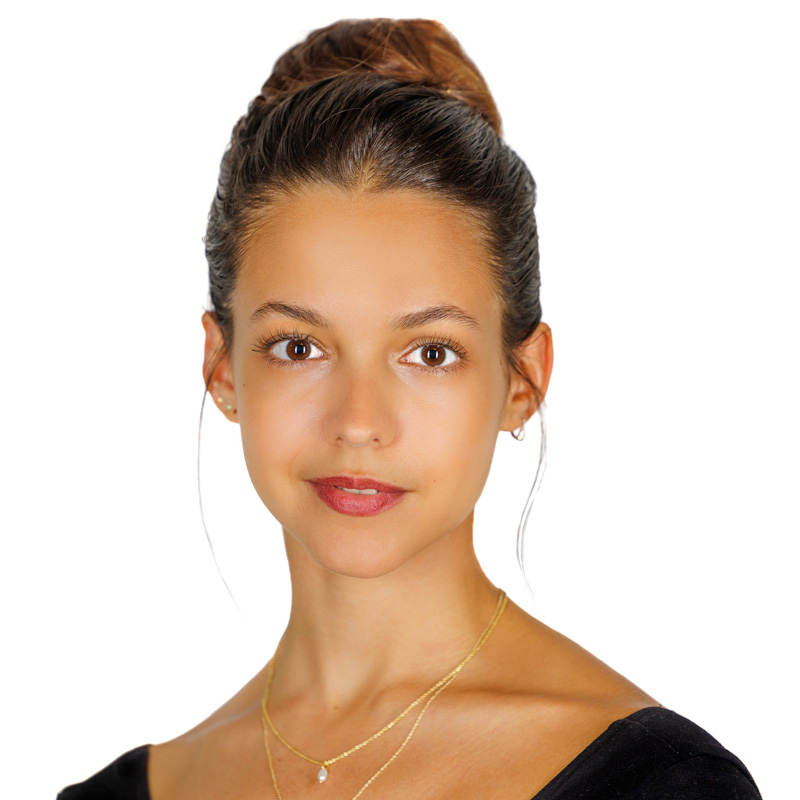 Company
Alexa Torres was born in Santiago, Dominican Republic, where she trained at her local ballet school, Ballet Clásico Santiago. In 2013, she earned gold in the first Dominican national competition, Premios Eladia de Cuello. From 2013 to 2016, Torres studied at the Kirov Academy of Ballet in Washington, DC. In 2016 she received the Excellence Award at the Kennedy Center's National Society of Arts and Letters. In 2016 and 2017, she studied with Stanislav Issaev at the City Dance Conservatory, during which time she placed Top 12 at the YAGP New York City Finals. In 2017 and 2018, Torres studied at The Washington Ballet as a Trainee under the direction of Julie Kent and performed numerous roles with the company. Torres then competed in the 2018 USA International Ballet Competition in Jackson, MS, and received the Tutu Scholarship Award. In 2018, she joined the company as a studio company member where she performed roles like Fairy of Felicity, Silver, and Red Riding Hood in Kent's production of The Sleeping Beauty. In 2019, Torres performed in John Heginbotham's RACECAR. She also performed Shadowlands in the 2019 Fall for Dance in New York's City Center. Soon after that, Torres was promoted into the company as an apprentice. In 2020, she performed in George Balanchine's Allegro Brillante and Frederick Ashton's Birthday Offering. She later guested in Dominican Republic for "Noche Azul con Estrellas Mundial de La Danza" as Giselle and in the full length production of Sleeping Beauty as Aurora.
Torres's 2022 highlighted repertoire includes Giselle's Peasant Pas de Deux, Flames of Paris Pas de Deux and Tchaikovsky Pas de Deux.
Ms. Torres performances are sponsored by Toni Stifano and Marc Walton.
---
Photo by XMB Photography.